Framingham Folk Dancers
Specializing in ...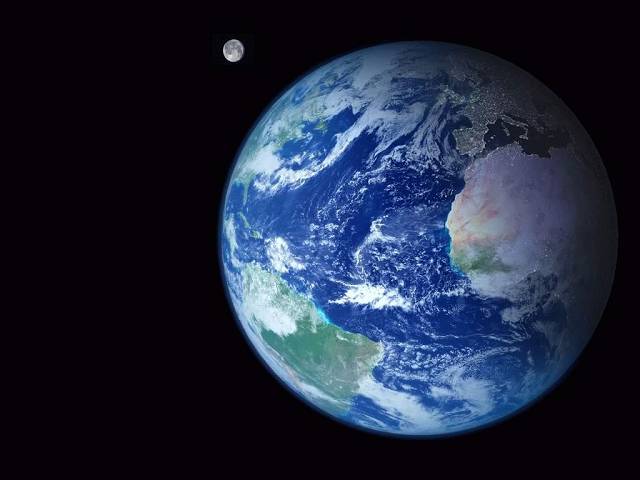 ... Dances from Earth
---
International Folk Dancing
in Framingham, Massachusetts (west of Boston)
---
Framingham Folk Dancers
---
* * * Snowing? * * * For latest information on FIFD schedule changes or cancellations, please check here.
---
FFD at a Glance
Come dance with us! The Framingham Folk Dancers is an informal, noncommercial group of people who like to have fun dancing -- and we do! Instruction and requests at all levels. Beginners are very welcome (your first night is free!). No partner needed.
Our dances come from many cultural traditions, including (but certainly not limited to!) those of: Armenia, Bulgaria, Canada, China, Croatia, Denmark, England, France, Germany, Greece, Gypsy, Hungary, Ireland, Israel, Italy, Japan, Macedonia, Mexico, Norway, Poland, Portugal, Romania, Russia, Scotland, Serbia, Spain, Sweden, Tibet, Turkey, Ukraine, and the USA. Our teachers and members attend workshops throughout the region and beyond, notably the Pinewoods week and Oktoberfest weekend sponsored by the Folk Arts Center of New England.
Here is the FIFD group that met for our regular Wednesday dance on September 30, 2009: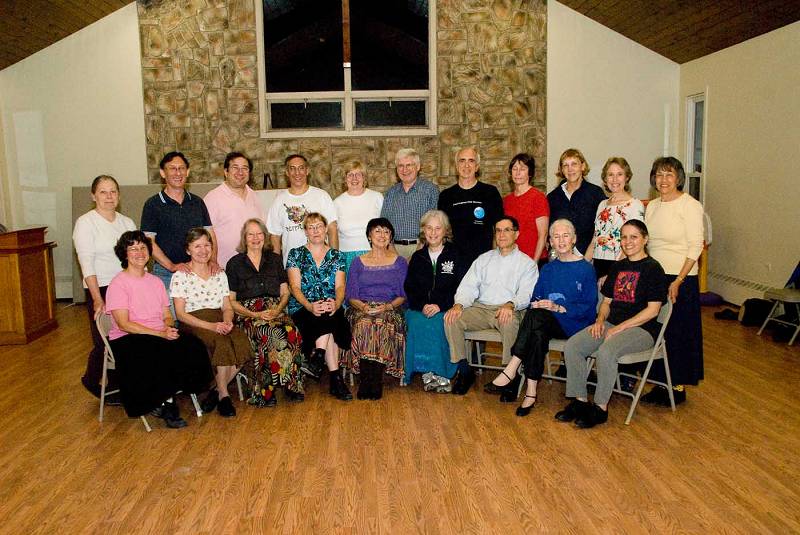 Of course, we don't normally sit around like that! See a somewhat livelier series of photos, taken that same evening, here. Our thanks to professional photographer Alan J. Kidawski for these photos.
Here are some more recent collections of photos and videos, taken by our members:
Our Dances
Our current repertoire, maintained by our teachers, is at: FFD Dances.
FFD Members can enter their requests for dances to be added to our repertoire at: FFD Member Dance Request List. Members who wish to edit this list will need to have a Google Docs account (which is free). Email joe@duxsys.com to be added to the list of editors.
Our 2016-2017 Season Schedule
Wednesday Night Series
Our basic Wednesday night meeting schedule is
Wednesdays, 7:30 - 10:00 PM
September 7, 2016 through June 14, 2017.
(No meeting Nov. 23, Dec. 28)

Special Events within the Wednesday series include:
Election's Over! party Nov. 9
Holidays party Dec. 21
Business meeting (during the dance break) for election of officers May 31
End of season party June 14
Other Events
International Potluck Dinner and Dance May 6 (tentative). (Further details to be announced.)
Planning meeting (no dance) for next year Wednesday, June 21 (location to be announced).

(Watch this space for workshop announcements and schedule updates.)

FFD Schedule as a Google Calendar:

FFD Calendar

Location for Wednesday Dances:

See excellent driving directions to our Wednesday dance location on the Edwards Church Web site. (The building we dance in is off a driveway that is to your right just after you make the left turn from Maplewood onto Edwards and are driving straight towards the church itself.)

You can also follow this link for an interactive map:
Parish Hall of Edwards UCC Church
(courtesy of mapquest.com). Mapquest's "driving directions" can also be used from your location to 39 Edwards St., Framingham, MA -- but the directions on the Edwards Church site, as cited in the previous paragraph, are probably a better bet for most people as they were drawn up by people familiar with the area.

Note that the International Potluck Dinner and Dance is normally held at a different location from the Wednesday dances.

Admission for regular Wednesday evening sessions other than workshops:

| | FFD Members* | Non-Members |
| --- | --- | --- |
| Regular: | $5.00 | $6.00 |
| Student / Senior: | $4.00 | $5.00 |

Occasional workshops at approximately twice those prices.

*Members who wish to prepay for the entire season may do so for $170 ($135 for seniors).

Remember, your first night is free!

Annual Membership Dues (September-August):

| | |
| --- | --- |
| Individual: | $10.00 |
| Family: | $15.00 |
| Student / Senior: | $8.00 |

Other Information and Links

Help protect the floor! Please bring soft-soled shoes that you use just for dancing (sneakers with relatively smooth soles work fine).

For more information:
(978) 897-7549
or email joe@duxsys.com

To join our email list for notices and discussion, please email a brief self-introduction to joe@duxsys.com, telling us about your interest in dance, as the list membership is limited to those whom we may at least occasionally meet in person at the dances.

See also the Folk Arts Center of New England for a wealth of information about dancing throughout the region.

---

---

This page by Gen and Joe Sullivan, last updated on July 2, 2016.

This site is designed to be accessible by all persons, including those with visual or other disabilities; please notify the webmasters if you encounter any difficulties.
Framingham Folk Dancers, c/o (joe@duxsys.com)