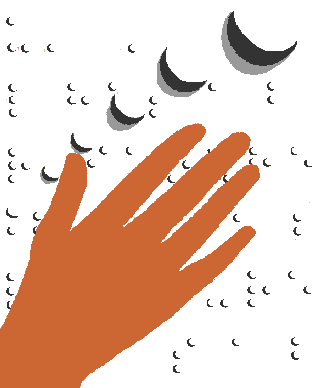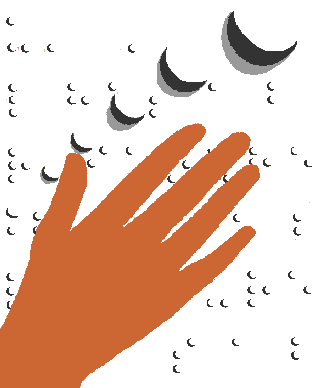 ---
What Was New About MegaDots 2.4: Key Changes
MegaDots 2.4 supports the 2007 BANA Braille Codes Update 2007. See bana2007.meg for the details.
MegaDots 2.4 has improved support for running on Microsoft Windows Vista and Windows 7. MegaDots 2.4 also works on a number of non-standard platforms where the MS-DOS full screen is not available, such as remote desktop and emulated Windows. See Chapter 2 for the details.
MegaDots 2.4 has been developed with Nimpro to import NIMAS files (see Chapter 14 for details)
MegaDots 2.4 contains Embossit 3.0, which offers more choices of embossing through Windows, and handles interpoint/single sided output
MegaDots 2.4 contains a revised MegaPrn to drive print or braille output through Windows. The revised program remembers your default choices for both inkprint and braille printing. Also, you no longer find a strange-looking MegaDots screen after printing with MegaPrn.
What Was New in MegaDots 2.3
MegaDots 2.3, MegaDots 2.4, and MegaDots 2.5 have Windows Installation Programs
The following text describes common features for MegaDots 2.3, MegaDots 2.4, and MegaDots 2.5. Where they differ (such as the installation directory), the situation of MegaDots 2.5 is given.
Default installation is to c:\mega25 (different in MegaDots 2.3)
You specify the default directory where MegaDots files are stored. The default is c:\Megawork.
Installation requires the CD-ROM or executable file and a password.
If you do not have the correct serial number, password combination, the demo MegaDots is installed instead.
Two desktop icons are installed (for using MegaDots with and without speech)
Five icons are added to the Duxbury folder in the Programs portion of the Start Menu: two for MegaDots 2.5, one for MegaDots 2.5 Documentation, one for Command Line and one for Embossit (see below)
The installation registers .meg files as MegaDots files for Windows. Thus you can click on a .meg file in Windows Explorer, and Windows opens the file in the MegaDots application.
The icons are designed to open MegaDots so that your working directory is c:\megawork (or the alternative directory that you specified).
Installation is designed for Windows 95, 98, ME, NT, 2000, and XP.
Be aware that the installation program no longer puts the MegaDots program directory in the standard path. If the user runs MegaDots from the DOS Command line, this is something you should do manually. See path in the Reference Manual and Chapter 19 (MegaDots at the Command Line).
The installation program copies in the driver programs from Index for use with the recent Index embossers. These are installed in c:\mega25\Drivers\Index AB (see the Interface Guide for more information about installing Index embossers).
MegaDots 2.5 Documentation
MegaDots 2.5 Documentation in html is now installed onto your hard drive in the directory c:\mega25\docs. Anytime you need any information, you can press Control-escape Programs, Duxbury, MegaDots 2.5 Documentation.
The entire User Manual, entire Reference Manual, and the entire Interface Guide are available as Word Files from the html Menu. You can use the Word copies to print out in your choice of fonts.
The entire User Manual, entire Reference Manual, and the entire Interface Guide are available as the top three choices when you press F11 within the MegaDots editor. You can produce these in braille very easily from within MegaDots.
MegaDots contains Embossit
Embossit uses the machinery of DBT to emboss braille ready files. You can call Embossit from Start Menu, Programs, Duxbury. Or you can emboss using Embossit from within MegaDots. Since Embossit knows how to drive Tiger embossers, how to drive USB ports, and how to locate Windows devices, this greatly enhances MegaDot's ability to keep up with modern embossing systems. Embossit also comes with documentation on how to deal with Embossing problems. For information on using Embossit, see Chapter 5.
MegaDots contains MegaPrn
MegaPrn is a program that can take output designed for output and re-direct it to a Windows device. MegaPrn can be used for either braille or inkprint output. Again, this gives you the ability to output to USB and other devices without needing an MS-DOS driver for your USB port.
MegaDots contains MegaMath and Beginner Braille
MegaDots 2.5 always comes with these features built in. You can read about them in the menu of documentation.
MegaDots 2.5 comes with chemistry symbols built into MegaMath.
Using Nemeth translation, the long dash (----) and right arrow symbols and plural abbreviations like "VCRs" now translate properly into braille.
Some items are easier to find in the Math items list, such as the Long division sign.
MegaDots has new fixes for British Braille
MegaDots' British translation of words has been modified to conform with new 2004 British rules. For example, the (ness) contraction is now allowed in "lioness."
MegaDots now supports the new British rules for Italics.
MegaDots supports the rules for a caps passage, including the use of contractions for "to," "by," and "into" within a caps passage.
Access to the DOS Command Line
Previous version of MegaDots have documented going to the command line by pressing Alt-F10 inside of MegaDots. While this still works, it is not the best approach (though very handy when you are in MegaDots).
You can get into the command line by clicking on the Comamnd Line for MegaDots item in the Programs, Duxbury Group. If you do this, you will notice that the DOS window is full sized. This is appropriate for sighted persons. Blind persons using a speech program such as JAWS or Window-Eyes need to use the "window" sized screen. If the smaller screen is needed, right click on the icon, select properties, screen, and then click on the Window button (instead of full size).
New Style Sheets LIT-NLS
We have become aware of some differences between literary braille as mandated by BANA and NLS. These differences are largely reflected in the style sheets LITERARY.SS and INFORMAL.SS. We are adding a new style sheet LIT-NLS.SS.
The LITERARY style sheet has been modified to conform to changes in the regulations. Preliminary pages in literary documents now more closely resemble preliminary pages in textbooks. Page numbers are Arabic, not Roman. They are preceded by a letter "p." This change for preliminary pages has also been made in the LIT-NLS style sheet. The LIT-NLS style sheet is like LITERARY except that it formats multi-level poetry and outlines as in Textbook Format.
Other Changes
The demo version of MegaDots allows use of the Math translator (MegaMath). The demo version does not allow use of Beginner Braille menu, since Beginner Braille menu needs to save files (the major restriction of the demo).
The long standing bug where you lose the cursor when MegaDots did a Windows operation (such as importing a Word file) has been eliminated.
We have improved the JAWS script files for MegaDots to be more compatible with refreshable braille access and also work with JAWS version 9. There are other changes to make MegaDots work smoother with JAWS.
We have added support for the German estset character. Enter as a Greek beta (Alt-G b). Outside of Nemeth, the translator will treat it like an estset if it follows a vowel. Otherwise, MegaDots treats it like a beta. When importing a Word file, the estset character becomes a beta in MegaDots, so these are handled automatically.
We are now supporting the Euro character.
The file type "Spacing same braille" has been renamed "Retain blank lines" to avoid confusion with the "Spacing same" paragraph style.
The Reference Manual is now in one file (refman.meg) instead of being broken into 6 separate files.
MegaDots now prefers to produce ready formatted files as BRF files instead of BFM files. This conforms to Duxbury DBT usage.
MegaDots now recognizes braille fonts (fonts whose names contain "braille") and puts that text into "exact translation".
The HTML importer has been improved to be able to handle accented and typographical characters stored in the UTF-8 format. MegaDots can now import UTF-8 textfiles if the textfiles are marked with the three byte "EF BB BF" UTF-8 header. The HTML importer now copes if there are HTML commands that are inside of other HTML commands.
When you run a rules file, MegaDots does not tell you the percentage done quite so often. Doing so too often caused a crash if you were using JAWS.
The Gap for Graphics bug in versions 2.1 and 2.2 has been fixed.
We have discovered that the "Make Protect" feature does not work, and has not worked since July, 1999 due to changes in a complex routine that decides whether a page break can be placed at a particular location. We have introduced a feature so that if the environmental variable RNIB_PAGE is set to 1, the July 1999 code is substituted. Be careful, this may degrade some features in MegaDots.