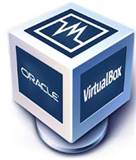 MegaDots and VirtualBox for a Linux Computer
VirtualBox is a popular Virtualization product that runs on many platforms.
Click here for the Wikipedia article on VirtualBox.
Click here for the VirtualBox manual
Here is a brief Tutorial on VirtualBox.
There are also a number of YouTube videos on how to use VirtualBox.
Duxbury Systems has used Debian flavored Linux for several applications. At one point, we loaded VirtualBox on Debian.
Here is some information about VirtualBox on Debian Linux.
We were able to load Windows XP on VirtualBox running on a Debian Linux systems, and then load MegaDots.

Here is a page on installing Windows XP on VirtualBox.
Here is another page on the same topic.
Since there are so many system variations, we cannot offer a comprehensive guide to running MegaDots in these virtual systems. Please read the VirtualBox manual carefully, especially sections on Shared Folders and other shared resources, such as USB, parallel, and serial ports. Also read our instructions for running MegaDots on VMLite for the details of running MegaDots on a virtual computer.
Users of VirtualBox are responsible for obtaining a properly licensed copy of Windows XP. Please be aware of that as you work out the costs of installing MegaDots on a Virtual copy of Windows XP using this approach.