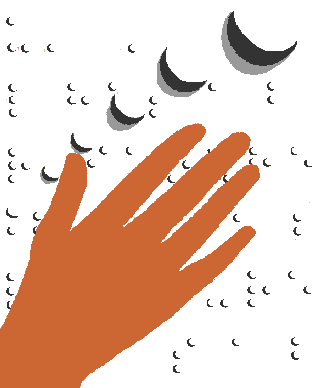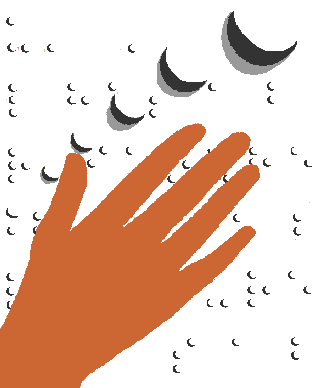 ---
What is New in MegaDots 2.5
MegaDots 2.5 New Features
The MegaDots 2.5 importer has been modernized so that MegaDots can now import the file types that DBT 11.1 can import: Word 2003, Word 2007, Word 2010, Excel, Open Office, WordPerfect, and native Duxbury dxp and dxb files. This importer is called "DBT assisted import: DBT, Word, WP", and has a numeric code of 6300.
MegaDots 2.5 can import files that use the Word MS Word/BANA Template created by Susan Christensen. While this template was designed to produce files for DBT, it can now be used to make files for MegaDots as well.
MegaDots 2.5 can also export files to Word documents using the Susan Christensen Template. This is a good way to move MegaDots files (print or braille) to Duxbury DBT. First export from MegaDots to MS Word/BANA Template, then open this Word file in DBT. For braille Word documents of this kind, opening in DBT requires DBT 11.1 SR3 or later.
There is a new importer designed as a variation called "DBT assisted import: OCR to Textfile". This importer helps enrich the format of a Word file, if the Word file is in a "plain vanilla" format as often happens with OCR software. The numeric code for this importer is 5000.
When MegaDots 2.5 imports DBT's dxp files, it converts the math notation properly. If you are using DBT 11.1, you can bring math into DBT from Word/MathType, Scientific Notebook, or InftyReader and save as a Duxbury dxp file. If desired, you can open these .dxp files in MegaDots 2.5.
If you import a file with unambiguous math symbols, MegaDots automatically applies the Nemeth style sheet.
When MegaDots imports and translates a file, if all the math symbols are commonly used in ordinary text, it converts the math-style markup into literary-style markup.
There is a new fixmath MegaDots rules file which replaces Emphasis bold or italic markup totally within Translation math markup with the markup for the equivalent Nemeth type-form indicator.
MegaDots can use your copy of Microsoft Word to export inkprint files to Word files from within MegaDots (export to Your Copy of Microsoft Word 2003 or Your Copy of Microsoft Word 2007). If you export to Word 2007/2010, MegaDots adds an "x" to the file extension, so the resulting file name ends in .docx.
MegaDots can also use your copy of Word to export to RTF or PDF file types. Export to PDF requires Word 2007/2010 with the appropriate add-on to allow for this feature.
Exporting a braille file to the Web (html) or Your copy of Word gives good results with the correct braille page divisions.
MegaDots no longer contains file conversion software licensed from other companies.
MegaDots contains two True-Type screen fonts, one with and one without shadow dots (MegaDots window braille has shadow dots, MegaDots cleaner braille does not).
MegaDots 2.5 contains up-to-date Embossit software, so it supports the latest embossers.
MegaDots 2.5 now supports multiple Embossit configurations, making it easier to support multiple embossers with Embossit.
When you are in the MegaDots Editor, the last item in the Help Menu now brings up a new browser window to give complete access to cross-referenced MegaDots documentation.
MegaDots 2.5 file import handles auto numbered paragraphs correctly.
We have revised the JAWS script files for MegaDots to give better feedback with JAWS 13. We regret that without these changes, previous versions of MegaDots do not work with JAWS 13.
MegaDots automatically compiles JAWS script files for MegaDots for any version of JAWS on the system (currently 4.51 through 13.0). This makes it easier for MegaDots users to makes it easier for users to have access to MegaDots through JAWS.
MegaDots automatically installs set files for Window-Eyes (version 7.5).
Changes: Style Sheets and Other Changes
MegaDots 2.5 can directly read a Duxbury DXP file. Do not follow the older instructions in MegaDots 2.4, which called for producing an SGML file from DBT. This will not work in MegaDots 2.5.
The Textbook style sheets are now named TEXTBK77 and TEXTBK97. A Newer textbook style sheet can be added with a name like TEXTBK11 or TEXTBK12. If you pass MegaDots 2.5 files to previous versions of MegaDots, you are likely to need to change the style sheet name.
MegaDots contains a series of new styles, called "Indent 1" through "Indent 13" which are designed to work with the Susan Christensen Word Template. Use of these styles is discouraged, since these styles lack some basic braille context information for creating proper braille format.
Word calls html files web files. We now call them web (html) files.
En dash, spaced or unspaced, will be imported as hyphen with no spaces. Em dash will be imported as hyphen hyphen, with no change to surrounding spaces. When translated into braille, the surrounding spaces will be hidden, except when hyphen hyphen space is at the start of a paragraph.
Fixes
You no longer get the message "unpaired format fixed" when importing text (the feature is still there, but without the annoying message).
MegaDots 2.5 contains a number of translation improvements. These include dealing with an isolated S in Nemeth, and with letters and words after a slash. A Require letter sign marker within math notation now works, and we have fixed the translation of bold, italic, and script numbers in math notation.
Problems with bad line breaks at the end of embedded CBC have been fixed.
When embossing without Embossit, MegaDots no longer outputs a control-D at the start of the printout. In MegaDots 2.4 that caused various problems on different embossers.
There is better support for JAWS 11 and above.
Subtle changes have been made to MegaDots so that the screen appearance when used in "window mode" (i.e. not full screen) works better than ever.
For a long time file import preferences did not switch file importing methods the way users expected. This is now working.
A problem causing MegaDots to produce an empty document when importing some .brf files has been fixed.
We have fixed a number of long-standing problems that caused MegaDots to crash. This has made MegaDots more stable, particularly when working with the Nemeth style sheet.
Other Issues
When a word starting with an apostrophe (like 'tis) occurs within italics, the braille translation gives an open single quote instead of apostrophe. The solution is to use the "force apostrophe" character in the inkprint instead of an ordinary apostrophe.
Just at our deadline a user reported that performance of the Auto save operation may be causing crashes on her system. Please use MegaDots for several weeks before trying the auto save feature; save manually instead. If you find that the use of Auto save causes frequent program crashes, please turn this feature off.